NOTE: TO SHOW THE MOST RECENT STORIES ON TOP OF THIS PAGE, STORIES ARE LISTED HERE IN REVERSE CHRONOLOGICAL ORDER (MOST RECENT ON TOP, EARLIER DATES BELOW).
Happy New Year!
Club Virtual Christmas Party
Pictures from this event can be viewed on the Photo Gallery page.
December 8th Meeting
Woodland Rotary Endowment President Tony Delevati announced the Endowment has set aside $1700 to match donations made by members to the United Way's Imagination Library Project as part of a donation challenge issued by the other two Rotary Clubs in Woodland. Donations of any amount can be made through your VENMO account, or you can make out a check payable to the 'Woodland Rotary Endowment' and mail it to Tom Schwarzgruber at 938 Jordan Circle Woodland CA 95695. In either case, please make a notation the donation is for the 'Imagination Library Project'.
For more information about the Imagination Library Project visit https://www.yourlocalunitedway.org/imaginationlibrary
Shaun Acosta, Executive Chef, Napa Valley Four Seasons Resort, was our guest speaker today. Shaun, who is a cousing of Lori Ross, gave us a presentation on how to make Porchetta. The recipe for this dish is included in the Splinter edition for this meeting.

December 1st Meeting
Roy Holmes, with help from son Jim and daughter Marjorie, celebrated his 95th birthday on November 28 (Clarksburg). Kevin Haarberg happily reported that WalletHub did a study, with input from Charity Watch and Charity Navigator, to find the best charities for 13 different causes. Within the cause of 'human services', on a scale of 0-100,...
...the Rotary Foundation was not only the highest ranked,
but scored 100!
Chuck Maltese took the helm on Recognition today and asked 'Where in Woodland or Davis have you received take-out meals and do you have any recommendations?' Peter Holmes liked Maria's and Kitchen 428. Aniek Ramsay liked Mojos and the Burger Saloon. Tim Pettit enjoyed a nice Thanksgiving Day meal from Kitchen 428. Other recommendations received included Swagat for Indian food, Main Street Lounge, El Patio, and Thai Pepper.
Chad Rinde, Chief Financial Officer for Yolo County, was our guest speaker today, giving us a presentation on his Department of Financial Services.
November 24th Meeting
President Tabb Randolph opened the meeting
by wishing everyone a
Happy Thanksgiving!
Chuck Moore was happy to find out recently that the grandchild his family is expecting will be a boy! Kevin Haarberg celebrated his 66th birthday today (Yankton SD).
Karl Diekman, in charge of today's Recognition, asked 'What has brought you the most joy during the pandemic?' Tim Pettit likes the reduced traffic congestion. David Pinto and wife Rebecca enjoy hikes in remote areas of the Capay Valley & elsewhere. Jim Nolan and wife Barbara enjoy short trips to Lake Tahoe and other places in the region. Absolutely 'nothing' declared Mike Chandler who can't do any traveling.
Sunrise Rotarian and retired Pharmacist Richard Sakai, Pharm D, FASHP, FCSCHP, was our guest speaker today providing us with a presentation on 'Pills, Profits and Politics'.
Rotarians on a 'Hunt'
Blair Voelz reports he and Seth Wurzel met Pete Martin on November 22 at the UCD Student Farm and enjoyed a 'hunt' with Pete's Harris Hawk 'Zeva'. This was an auction item donated by Pete and Don Hildebrant at our Club's 2020 Dinner Auction and purchased by Blair & Seth. Blair says Zeva and another trained bird, working as a team under Pete's instructions, were able to flush out and kill three jackrabbits in the effort. Meat from the hunt is saved and will be used as feed for the birds later. ?
November 17th Meeting
President Tabb Randolph 'rang the bell' in celebration of 'the 14th anniversary of his 49th' birthday today. PDG Karl Diekman gave us a look at Rotary's work toward eliminating cervical cancer.
Lori Ross introduced us to Sandy Holman, 'the Purple Lady' and founder of Culture C.O.O.P. (Caring, Optimistic, Open-Minded People) in Davis, who gave us a presentation on 'We All Have Heritage' as well as her wide ranging work.
Rotary Calgary Nicaragua Project
This project involves establishing a UNICAM or "University in the Country" in the Nicaraguan municipality of Tuma-La Dalia (located approximately 100 miles northeast of Nicaragua's capital of Managua) to train local high school graduates to become qualified dentists, optometrists, and family doctors and provide care for a medically underserved population of approximately 300,000 people. The training duration will be 5 years for dentists and optometrists and 6 years for family doctors, and result in providing 30 physicians, 15 dentists, and 15 optometrists. University of Managua faculty members will provide training for these students, all of whom are from this region, and most of whom are likely to remain after graduation.
Due to problems associated with the COVID pandemic, the starting date was delayed from February 2020 until July 2020. This project's model is considered so successful and its sustainability so likely that 3 more UNICAM training programs are already being planned for this region. Responding to a request for additional funding from the International Host Rotary Club of Calgary (Canada), the Rotary Club of Woodland made a contribution and solicited additional financial support from other Rotary clubs in our area, as well as several individual donors. We collected a total of $5000 USD which has been forwarded to the Rotary Club of Calgary. This sum will allow purchase of badly needed teaching equipment. The total funding for this global grant project is $212,399.
At a recent Club meeting, Board member Jim McGibbon
gave a verbal update on our Club's efforts in this Rotary project.
This is a written version of that report.
November 10th Meeting
President Tabb Randolph is looking for ideas for the Club to safely hold a Holiday event this year. COVID restrictions make an in-person event unlikely. Get your ideas to Tabb. Immediate Past President Tony Delevati led a Club election to unanimously place Shawn Seyk, David Pinto and Clyde Brooker on the Woodland Rotary Endowment Board of Directors for two year terms ending 6/30/22.
President-elect Dan Stroski led the Fine Session (aka Recognition) today. Blair Voelz was happy swans are currently enjoying the rice left on the ground following his recent harvest. Mark Ullrich was celebrating his 71st birthday (Woodland) today, but was sad about his SF 49ers 'major funk'. Lisa Martinez was looking forward to her son's 5th birthday this Friday. Shawn & Brenda Seyk enjoyed a four day trip to Little River last weekend, and didn't even think about the election!
Diane Sommers, Executive Director, Suicide Prevention and Crisis Services of Yolo County was our guest speaker today, providing us with thoughts on 'Mental Illness with our Youth'. The problem of depression in local teens is increasing with the social isolation required with the COVID pandemic. Thanks to Lori Ross who arranged for this program and introduced Diane.
Meet our New Member - Yvette Roy
Yvette Roy was inducted as a new Club member on November 3, 2020. She works as a Project Manager with Siemens Healthineers. Yvette provided us with the following bio at our request. Take a moment to introduce yourself to Yvette when you meet and welcome her to the Club.
Yvette was born and raised in Woodland, CA and attended her local Parish School, Holy Rosary. After graduating from Bishop Manogue High School, now known as Christian Brothers she went on to earn her BA from University of the Pacific in Stockton, CA.
After high school, Yvette lived in the Sacramento area for many years but returned to Woodland in 2001 with her husband Craig to raise their two daughters, Claudia (25) and Jacie (18). At that time in 2001, it was always planned they'd return to Sacramento when their youngest daughter entered high school so as not to have to endure the traffic nightmare in commuting to Christian Brothers. When that time finally came, her family was deeply rooted in Woodland and chose not to leave. Woodland is Home!
A little about Yvette's family; her husband Craig is employed at Sutter Roseville Medical Center, Claudia is pursuing a career in law enforcement and Jacie is a Freshman at the University of Portland, School of Nursing. They have two dogs, Cody (Chocolate Lab) and their rescue dog Bentley (Terrier Mix); Bentley not only rules Cody but he rules their home too! Their family enjoys traveling and often made at least two trips a year back to New Hampshire where her husband Craig's family resides.
Yvette has spent the past 28 years in Healthcare Administration and is a Credentialed Project Manager with Siemens Healthineers USA; she manages project teams to install IT Information Systems in Radiology, Cardiology, and Hemodynamics Labs. Prior to working at Siemens, Yvette began her healthcare career at Radiological Associates of Sacramento, fulfilling various roles as a Radiology Information Systems Trainer, IT Systems Administrator and Radiology Business Manager.
Yvette is an active member of Holy Rosary Parish. Enjoys her many volunteer projects, most recently as a Pink Lady for the Albie Aware Breast Cancer Organization. She likes to spend her personal time reading, crafting, gardening, golfing, and splitting time between her home in Woodland and Lake Tahoe.
November 3rd Meeting
President Tabb Randolph introduced Yvette Roy as our Club's newest member today. Sponsored by Tom Schwarzgruber, Yvette was born & raised in Woodland. After graduating from Christian Brothers High School, she earned a BA degree in Business from the University of the Pacific in Stockton. Yvette has spent the past 28 years in Healthcare Administration. She is a a credentialed Project Manager with Siemens Healthineers AG. She and husband Craig Roy have two daughters (Claudia & Jacie). Tabb welcomed Yvette and said she will 'make the Club a stronger organization'. Welcome Yvette!
Jim Nolan took the lead on today's Recognition, asking what folks did on Halloween. Gary Wirth got a visit from some of Scott Johnston's grandkids. While he didn't dress up, Gary enjoyed scaring them by answering the door wearing an authentic native Borneo face mask when they arrived. Jayne Williams and her husband took a nice drive into Sacramento on Halloween. Nick Roncoroni reported his family had a movie night and welcomed 13 neighboring treat or treaters.
Davis Enterprise Columnist Shelley Dunning was our guest speaker today, giving us a presentation titled 'Paddling through the Pandemicon Montana's Mighty Missouri River' regarding a 6 day, 110 mile canoe/camping trip she and her 15 year old son Mick took in August of this year down the Missouri River in the Upper Missouri River Breaks National Monument in her native Montana. The presentation is best described by reading Shelley's recent Enterprise article on the trip, viewable at: https://www.davisenterprise.com/features/food-and-drink/humble-pie-heading-out-wild-and-scenic/

Meet our New Member - Eric Sharp
Eric Sharp was inducted as a new Club member on October 20, 2020. He works as a Pension Consultant at Future Plan in Sacramento. Eric provided us with the following bio at our request. Take a moment to introduce yourself to Eric when you meet and welcome him to the Club.
Might as well start from the beginning… Eric was born in Woodland, CA (referred to as the center of the universe) and has been married to Tia for 43 years. His father, Herbert Sharp owned and operated Scotty's Cleaners until his death in 1977. Grandparents owned Columbia Market on Main Street until Louis Calloni retired in 1962. Two children are in the family along with 4 grandchildren. Meredith (40) is married to Shane Heskett and is a teacher at Woodland Christian. Children are Elly (16) and Austin (13). Meredith has a Master's Degree in Education with a BS Degree in Criminal Justice from Sacramento State while Emily (38) is married to Justin Tozzi and is a project manager for Formation Information in Sacramento. She graduated from UCD with a Masters in Soil Toxicology and BS in Environment Science. Sam is 6 and Eliot is 4. Dogs? Yes (3) Chickens? Yes (3).
After graduation from Woodland High School where he played Football, Basketball, Baseball and ran Track he attended Sacramento State where he earned a BS Degree in Business Administration and a concentration in Finance. In addition to his degree, Eric was a 4-year starter on the Football team. During the offseason instead of getting ready for Baseball he started playing Rugby with the River Rat's which he continued over the next 14 years.
Professionally, Eric has been in the Financial Services industry since 1974 when he started his career in Woodland working with William Griffith setting up and providing services on retirement plans for individuals and businesses.
He joined the Woodland Rotary Club in the mid 90's and took a long leave of absence in 1998 when he took a position as the VP Retirement Plans for Oppenheimerfunds, a position he kept until December of 2011.
Eric joined PenSys, Inc. in Roseville in January of 2012 as a partner and Director of Sales and Marketing. The firm focused on the design and administration of retirement plans for individuals and businesses working closely with Employers, CPA's, Attorney's and Financial Advisors. The firm sold to FuturePlan, www.futureplan.com, in 2018 which is now the largest Third Party Administration / Consulting firm in the country. Eric was asked to stay on the Leadership Team and help guide the development of the Sales Team.
Currently he is sitting Secretary on the Woodland Hospital Foundation Board and has been active in the past when fund raising was being done for the Woodland Community Stadium was building the Field House and Weight Room.
Activities outside of work include everything under the sun. His lifelong sideline has been taxidermy which he has done since the age of 13 and at one time presented to the Rotary Club at a lunch meeting. Other activities include golf, fishing, hunting, outdoor activities, painting, sculpting, drawing, wood working. Family BarBQ's are the best. Loading up the grill with Chicken, Tri-Tip or Salmon.
Favorite Music: Classic Rock and Country
Best Group of all time: Beatles, Huey Lewis & the News, Journey, Led Zepplin
Best Country: George Strait
Cowboy Country: Riders in the Sky
Favorite Sport: Rugby
Favorite Football Team: 49ers
Favorite Baseball: Giants
Favorite Rugby: River Rats, All Blacks
Favorite TV Show: YouTube Fishing Video's
Kenya WASH Project
At their October 2020 meeting, our Club's Board of Directors approved Club participation in the Kenya WASH project to improve Water Supply, Sanitation and Hygiene (WASH) at the Karen C Primary School in Karen, Kenya. This is a Rotary Global Grant proposal sponsored by the Rotary Club of Karen (Karen, Kenya; http://rotaryclubofkaren.org/ Rotary District 9212) to make improvements needed at the Karen C Primary School in Karen which serves 1200 students, 50 teachers and a community of 500 residents by installing water storage tanks, plumbing, wash stations, modern toilets, and training students and teachers and otherwise creating a communitywide awareness on hygiene, water usage and sanitation.
Karen is a suburb of Nairobi, Kenya's capital city. Karen Blixen, the author of the colonial memoir 'Out of Africa' owned a farm where much of the suburb now stands. While we in this country take clean water for granted, in Karen water is a precious necessity and scarce. Facilities at this school are basic & aging, and include urinal and pit latrines.
The project consists of two phases: Phase One involves putting up large, steel water storage tanks, connecting plumbing to and from tanks, and portable washing facilities. Phase Two buys new toilets and sinks, the buildings to house them, as well as a large capacity septic tank. Phase One costs total approximately $40,000, while Phase Two costs are estimated at $75,000.
Our Club's approval includes agreeing to serve as the international sponsor for Phase One of the project and to contribute a maximum of $5,000 in a Phase One local match once the District & Global Grants are approved. Remaining Phase One funding is expected from the Rotary Club of Karen - $5,000 in a local match; Rotary Foundation Global Grant funding (applied for by both clubs) - $20,000; and District 5160 Designated Funds - $10,000. In addition to funding, our Club will also provide oversight, monitoring and managing the Global Grant and reporting the project progress to all involved. A Committee including Blair Voelz (chair), President Tabb Randolph, Karl Diekman, Tom Schwarzgruber, Gary Wirth and Jayne Williams will oversee the Club's involvement in this project.
Our Board is seeking member donations to make up most, if not all, of our Phase One local match. So far, donations from our Club members to the Kenya WASH Project have exceeded $4,000. Interested members can make donations by any of the following ways:
Make a check payable to the 'Woodland Rotary Endowment' (note the 'Kenya WASH Project'), and mail or deliver it to Tom Schwarzgruber at 938 Jordan Circle, Woodland CA 95695; or

Make a donation payment to the Club through Venmo (note the 'Kenya WASH Project'); or

Make a donation by PayPal or a credit card on the Club's website designating the Woodland Rotary Endowment (note the 'Kenya WASH Project'). If using this method please consider adding $3 to the donation amount to cover PayPal fees.
Member contributions will be held in the Endowment's account until the Global Grant and District 5160 Designated Funds for the project have been approved.
October 27th Meeting
President Tabb Randolph 'rang the bell' for the Niners victory and the Seahawks loss on Sunday, but is there peace in the Randolph household???
Mark Ullrich took the lead on Recognition today. He too was happy about the Niner's victory. Mark also complimented Aniek Ramsay on her work as President of the Woodland Chamber of Commerce this year. Les Engelmann was happy to be getting new windows installed at his home in Truckee. Gary Wegener was happy about getting his backyard fence project about 90% complete.
Lisa Martinez's daughter enjoyed a birthday party at their home this past Sunday. Ernie Hodges has plenty of cruises set up for 2021 if they have a vaccine for COVID-19. Dick Hoppin's golf game needs work. Jim McGibbon gave us an update on Rotary's Dental Training Project in Nicaragua in which our Club has participated.
Oyango Snell, Senior Vice President, General Counsel & Corporate Secretary for Western States Petroleum Association was our guest speaker today, giving us an overview of the Association's work and it's positions on various issues around the future of fossil fuels in California. Oyango is also a member of the United Way California Capital Region Board of Directors. Thanks to Lori Ross for arranging and introducing today's program.
Meet our Newest Member -
Brian Dwyer
Brian Dwyer was inducted as a new Club member on October 20, 2020 and works at Edward Jones as a Financial Advisor in Woodland. Brian provided us with the following bio at our request. Take a moment to introduce yourself to Brian when you meet and welcome him to the Club.
Brian and his wife, Janelle, have been married since 2008 and are the lucky parents of two young boys Cohen (11) and Rylen (1). They are active in the community where Brian is a current member of the Woodland Little League Board, Yolo County Farm Bureau and Yolo County YPN. He coaches Cohen's Little League and AAU basketball teams in his downtime. Janelle, who grew up in Woodland, owned and operated a small business in downtown Woodland called Sweet Potato Pie until 2018 and now stays home with the kids and volunteers for various organizations in Woodland.
Brian grew up in Nevada City, CA where he attended Nevada Union High School. He was recently inducted into the Nevada Union Sports Hall of Fame. He went on to receive a BSBA from Michigan Technological University (magna cum laude) where he earned a scholarship as a running back on the football team. After graduating, Brian was quick to retreat from the cold weather of the upper peninsula of Michigan, returning to California to start his career.
Prior to Edward Jones, Brian spent nearly two decades in the corporate sector in various roles. Most recently, Brian was a Regional Vice President for Superior Vision, a subsidiary of Versant Health, which is a leading eyecare provider in the vision insurance industry. He also worked in the pharmaceutical industry for 12 years with Merck & Co where he was an award-winning sales manager.
As a Financial Advisor at Edward Jones, Brian has partnered with Kevin Haarberg who has been a long-time member of Woodland Rotary. Brian is working with both families and business owners locally to navigate the increasingly complex and volatile investment environment. Some of his services include retirement planning, life insurance, college savings plans and business solutions such as employer retirement accounts, buy-sell agreements and key person insurance.
In his spare time, Brian enjoys coaching, golfing and spending time with his family and friends. Based on some personal experiences as a teenager, Brian also makes himself available to help kids who have been impacted by tragedy.
October 20th Meeting
President Tabb Randolph had the pleasure of installing two new members to the Club today. Eric Sharp (sponsored by Mark Ullrich) is reinstating his prior membership in the Club which ended in 1998. Eric is a Pension Consultant with Future Plan in Sacramento. Brian Dwyer (sponsored by Jim Nolan) is a Financial Advisor with Edward Jones in Kevin Haarberg's Woodland office.
Clyde Brooker took today's helm on Recognition. Gaye Nakken, was introduced as a guest today by husband Bob. Bob & Gaye are the parents of today's guest speaker Alyssa Nakken, and are celebrating their 42nd wedding anniversary (Carmel) tomorrow. Bob also introduced colleague Dave Hugo as another guest. Audre Ullrich was introduced as a guest of her husband Mark Ullrich. Audre & Mark are celebrating their 14th anniversary (Yolo Fliers Club) tomorrow as well. Nick Roncoroni 'rang the bell' for his birthday coming up on Oct 26 (1979; Sacramento). We were also happy to see Roger Kohlmeier and Gary Bunch attend today after long absenses (Good programs will bring them out!!). Not pictured, we also welcomed prospective new member Yvette Roy, introduced by Tom Schwarzgruber, and visiting Rotarian Thom Lewis (President, West Sacramento morning). Visiting Rotarian Mahlon Whittle & wife Jan were with us too.
We were delighted to have Alyssa Nakken with us as our program speaker today. Alyssa provided us with a wonderful look at her first season as an Assistant Coach for the San Francisco Giants. A very proud papa Bob Nakken did the honors of introducing his impressive daughter. Great program!
World Polio Day - October 24
October 13th Meeting
President Tabb Randolph led our meeting today. Today's guests included prospective new member Yvette Roy and visiting Rotarian & Assistant District Governor Woody Fridae (Winters).President-elect Dan Stroski is looking to form a 2021 Dinner Auction Committee. Blair Voelz and the Club Board of Directors are moving forward with the Kenya Water/Sanitation Project.
PDG Karl Diekman led Recognition today, asking questions about Rotary. Nick Roncoroni learned that 20 people from around the world make up Rotary International's general officers. Tim Pettit found out that Rotarians are NOT members of Rotary International. Mark Ullrich was sad the SF 49ers didn't play well this week.
2020-21 District 5160 Governor Mark Roberts paid us his official visit today, providing a presentation on what the District is doing during this unusual year.
October 6th Meeting
Joining us today were guests and prospective new members Brian Dwyer (Financial Advisor with Edward Jones; introduced by Jim Nolan) and Yvette Roy (Healthcare Project Manager, Siemens Healthineers: introduced by Tom Schwarzgruber).
Declaring himself the 'Fine Master', President-elect Dan Stroski took the reins on Recognition today. We had two 'bell ringers' today, first by Blair Voelz having finished his rice harvest last Saturday with the best yield he's had in 10 years; and second, by Roy Holmes, who endured two hospital stays and a new heart stint recently that has him feeling better now. Seth Wurzel tuned in on the way home from a family road trip they have taken through Yellowstone, Denver & the Grand Canyon. Marie Galbo celebrated her 75th birthday on September 11, socially distanced with her immediate family. Joanie Tauser & Gary Wegener enjoyed a road trip through Ebbets Pass in the Sierras this weekend. Lori Ross got an early warning about her 17th wedding anniversary with Art on October 11. They will be visiting family in North Carolina to celebrate. Lori also arranged for and introduced today's program speaker.
Rogelio Villagrano, Director of the Early Academic Outreach Program at UC Davis was our guest speaker today, providing us a presentation about the Program. Rogellio is also a member of the Woodland Joint Unified School District Board of Trustees and a Luna Vista Rotarian.
September 29th Meeting
Clyde Brooker celebrated his 73rd birthday today (Southern California) and was looking forward to his wife Krim's Apfelkuchen (German apple cake) that she was making for him. Prospective new member Brian Dwyer (Edward Jones) was welcomed as a guest to the meeting by Bob Nakken. Chuck Moore was thanked for delivering food for Meals on Wheels today.
Shawn Landry, Executive Officer, Yolo County Superior Court, was our guest speaker today providing us with a look into 'Keeping the Courts Operating during the Pandemic'. Thanks to David Janes for arranging and introducing this program.
September 22nd Meeting
President Tabb Randolph convened our Zoom session today from his vacation home in Truckee. He and Blair Voelz talked about the initial work of a Club committee exploring the idea of a future water & sanitation project with other Rotary clubs in Kenya.
During Recognition, Jim McGibbon was happy his wife Susie has received good news following treatments she has been going through for lung cancer (non-smokers). In response to a general question 'What helps you keep a positive frame of mind in these difficult times?' Jayne Williams says she enjoys gardening and reaches out to folks she hasn't talked with recently to see how they are doing. Aniek Ramsay gets outside and also gets enjoyment from podcasts on various subjects which she finds interesting. Jim Nolan says his partners at work keep him going. Barbara Sonin gets strength from the various clients she works with and was happy to see blue skies after several weeks of smoke. President-elect Dan Stroski finds the 'off button' works really well, on everything!
Woodland Mayor Rich Lansburgh was our guest speaker today giving us a presentation on Measure R on the November 3rd General Election ballot. Measure R is ten year extention of the City's current 1/4 cent sales tax (the former Measure J) which supports varous youth, library/literacy, crime prevention, and utility rate payer assistance programs.
Mystery Golf 2020
The 2020 Rotary Mystery Golf Trip (finally!) took over 40 Woodland Rotarians and guests to River Oaks Golf Club (formerly Rio La Paz GC) in Nicolaus on September 16. Thanks to coordinators Chuck Maltese and Chuck Santoni (Sunrise Rotary) for making the arrangements!
September 15th Meeting
President Tabb Randolph gave us an update on issues being addressed by the Club's Board of Directors.
With Recognition led by Mark Ullrich, talk centered around the NFL. Blair Voelz is predicting a 49ers/Raiders Super Bowl. Seth Wurzel is still confident his NY Giants will come around. Though raised in Michigan with time spent in Chicago, Chuck Maltese is not a fan of either the Lions or Bears. Ernie Hodges is a Washington football fan...the team to be named again later!
Sheila Hurst, District 5160 International Service Chair and Redding West Rotarian, was our guest speaker today, providing us with a program on 'International Service - A Different Perspective'. Shiela was joined by Donna Boyd (upper right) of the Mount Shasta Rotary Club, Skip McCowan of the Rotary Club of Lamorinda, Joy Alaidarous (lower left) of the Rotary Club of Rossmoor, and Aska Asif (lower right) from Rotary International in making the presentation. Thanks to PDG Karl Diekman who arranged for and introduced the program, as well as discussing Rotary Fellowships and Action Groups. To view the handouts used in this presentation go to the program listing for this meeting (via blue column at top left of this page).
September 8th Meeting
To get our meeting started, President Tabb Randolph asked President-elect Dan Stroski to lead our Pledge of Allegiance today. Tabb offered the following Inspirational Thought for the Day: 'I am not a product of my circumstances. I am a product of my decisions.' The author was Steven Covey, American educator who wrote 'The 7 Habits of Highly Effective People.' Tabb highlighted Winter's Rotary Greater Winters Fire Relief Fund and how to make a donation. He also mentioned that Clancy Duppong is looking for more Meals on Wheels volunteers. If interested contact Clancy or Tabb.
Jim Nolan led the way on Recognition today. Chuck Moore celebrated a birthday on Sep 6 by making some BBQ salmon. Alan Flory was happy his roofing project has been completed. President-elect Dan Stroski enjoyed Labor Day by smoking some ribs. IPP Tony Delevati rang the bell in announcing he attended his granddaughter's first birthday over the weekend. Blair Voelz spent the Labor Day weekend cleaning the solar panels on his roof and making some BBQ. Aniek Ramsay woke up Saturday morning and found water on her floor. She had to get her water heater replaced. Dick Hoppin had a great time attending his granddaughter's modified wedding in Elk Grove. Gary Wegener enjoyed his granddaughter's 2nd birthday virtually.
Mike Chandler was our program speaker today, giving us a look at 'Cruising is Never Boring'. Mike and wife Randi have extensive experience in taking cruises. While the cruising industry is currently on hold during the pandemic, Mike finds it an excellent way to travel.

September 1st Meeting
Back in Woodland, President Tabb Randolph led today's meeting. The author of his Inspirational quote of the day was speed skater Bonnie Blair. Our only 'guest' of the day was Jan Voelz as she and Blair were driving back to Woodland following a stay in Mineral King. Blair later 'rang the bell' for completing his grape harvest and taking a week 'off the grid'. Tabb also provided us with an update on the recent renewal of Club memberships for the year beginning July 1, 2020.
Dick Hoppin 'rang the bell' about his 56th wedding anniversary with wife Muffy coming up on Sep 5 (Menlo Park). Karl Diekman led today's Recognition with a question "What one good thing has happened to you during the pandemic?". David Pinto's one good thing was he and his wife Rebecca had been empty nesters, but got their kids back home. Barbara Sonin has gotten better at technology. Nick Roncoroni said he and his family got some wet suits to enjoy some water sports. Seth Wurzel has enjoyed more family time. Jayne Williams got to spend some time with her grandson.
Fabrizio Sasso, Executive Director of the Sacramento Central Labor Council, and United Way California Capital Region Board member, was our guest speaker today providing us with a look at 'Organized Labor and the Connection to the Community'. He was joined by Greg Larkins, Community Services Liaison who works both for UWCCR and SCLC.Thanks to Lori Ross for arranging and introducing this program.
Chuck's Corner
Words of wisdom from our own
Chuck Maltese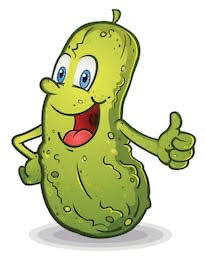 9/1/2020 - A good percentage of us collect items. I am one of those but I am a little weird. I collect sayings off of license plate holders (remember them—new vehicles make it harder to apply). And, society has moved on to bigger and better things. Here's examples of what I am talking about:
+ Gardeners know the best dirt
+ Dry cleaners hit the spot
+ Horse lovers are stable people
+ Engineers are better by design
+ Psychics do it with spirit
+ Geologists do it to a fault
I have 57 of them but haven't seen one in a long time.
AND I also collect country western song titles (all of these I have heard on the radio). I have over 100 of these after collecting for 20 years. Here are some recent ones:
+ I don't look good naked anymore
+ I can't be with a women who gets drunker than me
+ She even woke me up to say good bye
+ I am not too old to cut the mustard, I'm just too tired to spread it around
+ Now that we are miserable, I hope you're happy
+ You're the reason our kids are so ugly
Hope this brought I smile to your face. Stay happy and safe (wear your mask)
Winters Fire Relief Fund
The Rotary Club of Winters CA (also a District 5160 Club) is raising funds to assist victims of the LNU Lightening Complex Fire. To learn more and to make a donation visit https://www.facebook.com/donate/869338863474292/,
or mail a check made payable to the 'Rotary Club of Winters Foundation' to the Rotary Club of Winters Foundation, P.O. Box 565 Winters CA 95694.
Thanks from El Grullo, Mexico
President Tabb Randolph shared a letter he recently received from the Rotary Club of Guadalajara Mexico thanking our Club for its 'unwavering commitment and patience' in the three year effort to get the donated fire truck (the Triple Whammy) to the El Grullo, Mexico Fire Department.
August 25th Meeting
President Tabb Randolph got our meeting started on time today. Roy Holmes led our Pledge of Allegiance. Tabb's Inspirational Thought for the day came from Wolfgang Riebe, a keynote speaker & magician. Tabb also shared a letter of appreciation received from the Rotary Club of Guadalajara, Mexico thanking our Club for its efforts to bring the donated fire truck to El Grullo, Mexico (see story below). Chuck Maltese indicated the Rotary Mystery Golf Trip appears ready to go on September 16. They have a few more openings available. Contact Chuck Maltese if interested. Chuck Moore (above) reported the FFA held their annual auction online recently with help from Rotary; 9 steers were sold to a buyer who currently remains a mystery.
Chuck Maltese took the helm on Recognition today. Lisa Martinez 'rang the bell' announcing that she is becoming a partner with Ullrich Delevati CPAs. Mike Chandler gave us an update on the LNU wildfire affecting the Capay Valley. Tim Pettit was given an early warning on his August 31st wedding anniversary with Nadine (2003, Murphys CA). And Dick Hoppin was chided for bending his own rules about language on the golf course.
Kevin 'Bud' Couch, Director of Operational Safety for the Commander, Surface Forces, United States Navy, was our guest speaker today. He was introduced by Mike Chandler who has been good friends with Kevin since they were UC Davis firefighters in the 1980s. Kevin gave us a look at his role in planning and evaluating naval safety efforts and some of the key cases he has had to address in recent years.
August 18th Meeting
President Tabb Randolph kicked off our meeting and Immediate Past President Tony Delevati led us in the Pledge of Allegiance. Today's Inspirational Thought was 'You always pass failure on your way to success', authored by Mickey Rooney. Tabb indicated at the Club Board of Director's meeting this month Past Presidents Frank Gardner and Mark Werum, having resigned from active membership in the Club, were provided with Honorary Memberships. At the meeting's conclusion President Tabb reminded us of Rotary's Four Way Test.
Tony Delevati was happy to help his daughter's cat get well this weekend. Blair Voelz reported he will start harvesting his 65 acres of Pinot Gris grapes starting this week. Kevin Haarberg wondered why the Big 10 College Athletic Conference includes 14 schools and the Big 12 actually has 10 schools. Perhaps it's the new math. Visiting Kona, Hawaii Rotarian Mahlon Whittle paid for his birthday yesterday (San Angelo TX; 1943).
Our own Gary Wirth was the program speaker today, giving us an extended look at the work of reknowned architect Antoni Gaudi of Spain. Gary, who has researched much of Gaudi's work, took us through Gaudi's style in his early work, which led up to the famous La Sagrada Familia in Barcelona.
Steve Venables Installed
as American Legion Post 77
Commander
Congratulations to own Steve Venables, a US Army veteran and 2005-06 Club President, who was recently installed as the 101st Post Commander of Woodland's Post 77 of the American Legion. See the Daily Democrat's August 7th article of the event.
August 11th Meeting
A good audience of over 30 participants joined today's meeting. President Tabb Randolph provided us another inspirational thought, once again from an unknown author. Tabb thanked those who have paid their annual Club membership dues; and indicated Tom Schwarzgruber was contacting those who have yet to rejoin. Tabb also shared the difficult news that he lost his brother Scott Randolph due to a motorcycle accident last week.
President-elect Dan Stroski rang the bell announcing his acquisition of a recreational vehicle he and wife Ginny plan to tour the country in.
Lori Ross introduced Russell Wiesner, Director of Rocklin International Schools, our program speaker today. Rocklin International in a non-profit, religion based learning center, headquartered in Woodland, providing facilities, private education and support for homeschooling locally as well as in Malaysia.

Scott Randolph -
Rest in Peace
Tragedy has struck the family of Club President Tabb Randolph, as his brother, Scott Randolph, passed away from injuries resulting from a motorcycle accident on August 4. Click here to view the Daily Democrat obituary.
August 4th Meeting
Flushed with the success of completing his first month in office, President Tabb Randolph took charge of our virtual session again today. He offered the following words of wisdom, 'Don't stop when you're tired; stop when you are done' by an unknown author obviously suffering from a Type A personality disorder. Chuck Maltese led today's Pledge of Allegiance, and later indicated the September 16 Mystery Golf Trip is still a go, but the situation will be reevaluated in 2-3 weeks. Tabb then introduced Kathy Suvia, Rotary District 5160 Governor-elect, who formally announced our Club's District grant application for the Woodland High School Scoreboard project has been awarded $9300.
Ullrich Delevati CPAs is a happy organization. Tony Delevati was happy he finished a brick fireplace project for his daughter while Mark Ullrich enjoyed Father's Day golf with his daughter Erin who is an ICU nurse at Woodland Memorial Hospital.
Mike Crosby, District 5160 Polio Plus Chair and his wife Marsha Brown (both Brentwood Rotarians) were our program speakers today. They provided an overview of the history of the polio disease in this country, as well as Rotary's involvement to erradicate the disease worldwide through Polio Plus since the 1980s. See Bob Nakken's August 9th Splinter edition for a complete review of this presentation. Thanks to PDG Karl Diekman for arranging and introducing this important program.
Chuck's Corner
Words of wisdom from our own
Chuck Maltese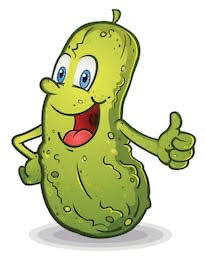 8/18/2020 - Well, time for another column. Sometimes I wonder if anyone reads it. Time for another list of "stuff" that hurts my head:
+ Recently my friend died of head trauma and we could not have any type of service, etc. for him. However, I watched on TV two funerals for Floyd and Lewis. Lots of politicians included a few that had proclaimed no funerals, etc.
+ NY Attorney General going after the NRA (I am not a member) while politicians want to defund the police, courts, etc. How does the public protect themselves?
+ LA mayor turning off power and water at high concentrations gatherings. Can he do that?
+ NY mayor considering posting guards at the city's borders.
+ Riots every night across the country. Don't think that it has anything to do with BLM anymore. A few days ago the folks looted downtown Chicago-did not see one sign saying anything!
+ Apparently it is now OK to burn flags and bibles. Burning a gay flag is a hate crime but the American flag is free speech.
How about a few smiles:
* If you had to choose between drinking wine everyday or being skinny—would you choose red or white?
* If I had known in March it would be my last time in a restaurant, I would have had dessert.
* Having some states lock down and some states not lock down is kinda like having a peeing section in a swimming pool.
* The dumbest thing I bought this year was a 2020 planner.
* The buttons on my jeans have started social distancing from each other.
* During the pandemic, no matter how much chocolate you eat, your earrings will still fit.?
8/5/2020 - I can't believe I am the only one that is perplexed with the ongoing riots on our streets. Sorry, but it is hard to call them demonstrations when there are bricks, industrial strength fireworks, bottles filled with kerosene, etc. being thrown. I am not going to comment on whose fault it is. But I do have some questions:
(1) I thought that it was a crime to burn our American flag
(2) Who feeds these people?
(3) Who pays for the professionally-made banners, posters and signs?
(4) How long do those FEW arrested stay in jail?
(5) Does anyone have to stand before a judge?
(6) Where did they get the walkie talkies I see the leaders use?
(7) Who pays for the truckloads of bricks deposited at several corners during the day for the evening's festivities?
The other evening I finally realized that my Humanities courses I took in college have begun to help me. Now when they show me the graffiti on public buildings I can say "look a Doric column" or "was that a Greek column?"
How about a few smiles for the day:
+ At the store there was a big X on the floor by the register for me to stand on.
I've seen too many Road Runner cartoons to fall for that one.
+ It's been a blessing to be at home with my wife for these last 3 months. We've
caught up on everything I've done wrong in the last 20 years.
+ As I watch the upcoming generation re-write history, one thing I am sure of—
it will be misspelled and have no punctuation.
+ Now that we have everyone washing their hands correctly—how about turn
signals next?
July 28th Meeting
President Tabb Randolph provided us with another Albert Einstein inspirational thought to start today. Tabb (and Gary Wegener) shared the news the old Spring Lake Triple Whammy fire truck our Club had been working to transfer to Mexico, actually arrived at its new home in El Grullo, Mexico this past week. Tabb had President-elect Dan Stroski share recent news about the Club receiving the award of District 5160 funds for the Woodland High School Scoreboard project; and had Kris Kristensen highlight the new PayPal Donations & Contributions page on the Club's website. Tabb was also happy to have recovered from a bout with kidney stones last weekend.
Immediate Past President Tony Delevati was happy he could spend this past weekend at home. Seth Wurzel and family enjoyed a visit to uncrowded Yosemite National Park recently. Jim Nolan was ready for his August 4th wedding anniversary with Barbara. They were married in Turkey in 1972 while Jim was in the service.
Yolo County District Attorney Jeff Reisig, a former member of our Club, was our guest speaker today. Jeff provided an overview of the activity in the DA's office, but mainly discussed the general topic of 'defunding' law enforcement being debated around the country and here locally. Jeff indicated significant cuts in the District Attorney's budget currently being discussed by the Yolo County Board of Supervisors would have the impact, if actually enacted, of eliminating the prosecution of several misdemeanor crimes (see list above) within Yolo County. He urged people concerned with this potential to share their opinions with their County Supervisor.
Woodland High School
Scoreboard Project Update

President-elect Dan Stroski reports our Club has been awarded $9,300 in 2020-21 District 5160 Designation Funds toward our effort to fund the $71,180 needed for the new scoreboard in the Woodland High School Stadium project. The 2020 Dinner Auction generated $35,000 for the Scoreboard. We also have a $500 commitment from the Sunrise Club. Our Club Board has agreed to upfront the remaining $26,380 for the Scoreboard, with the amount to be replenished from the 2021 Dinner Auction proceeds.
Meet Our Newest Member -
Jayne Williams
Ms. Jayne Williams has been advocating for 'unseen' young people most of her adult life. Originating from Colorado Springs, Colorado, Jayne struck out for California on her own in 1975 at the age of 18 and landed her first job connected with young people - working for the California School Boards Association. Later she worked for the State Assembly Ways and Means Committee (Chair, Assembly Member Vasconcellos).
As a young mother of two, Jayne actively volunteered within the Sacramento City Unified School District, where she helped establish Leonardo DiVinci K-8 as the first magnet school within the district, designed to reflect and serve a broad demographic.
Beginning in 1995, Jayne spent five years on contract with the Anti-Defamation League to provide diversity training for Northern California public school teachers.
During this period, Jayne also acquired private sector business experience by spending seven years building a computer service business with her husband.
From 2001 through 2012, Jayne was employed by First Covenant Church in Rancho Cordova (over 3,000 members) to establish and manage an innovative, after-school program for low-income children and families. Jayne also administered a recovery program for individuals battling addiction, depression, and life's struggles. Jayne built the membership of this program from three to over eighty active participants during her tenure. Additionally, Jayne developed a curriculum for life skills equipping classes and conducted these courses regularly.
Jayne was a Sacramento Court Appointed Special Advocate (CASA) and a Sacramento County Sheriff's Chaplain for Grant High School, both volunteer positions.
2013 through 2015, Jayne was employed by the Shoulder-to-Shoulder organization centered in Del Paso Heights, CA, to help develop a mentoring program for fatherless boys.
In 2015, Jayne founded All Leaders Must Serve – a wraparound concept of a clubhouse/training center for socially, emotionally, and economically disadvantaged youth that integrates (1) mentoring, (2) work ethic/business skills training, (3) business network, and (4) community resources.
July 21st Meeting
President Tabb Randolph welcomed and installed Jayne Williams as a new member of the Rotary Club of Woodland today. Jayne had provided us with her bio, which Tabb read to the Club and which is now posted to this website. Jayne was sponsored by Mark Ullrich.Tabb also provided us with an Inspirational Thought from Albert Einstein.
Under Happy Time, Tony Delevati was happy to spend some time with his granddaughter this past weekend. Bob Nakken was happy about his daughter Alyssa's appearance as a first base coach at the Giants-A's game last night, a first for MLB. See related Daily Democratic article: http://woodlanddailydemocrat.ca.newsmemory.com/?publink=09c11cbe6
Blair Voelz enjoyed hiking in the rainforest with his daughter in Olympic National Park recently.
New Woodland Fire Chief Eric Zane was our guest speaker today, providing us a detailed overview of the Woodland Fire Department.
July 14th Meeting
President Tabb Randolph took the lead on his second meeting in office. He offered up an Inspirational thought by Eleanor Roosevelt. He also announced our Club's planned social event will be postponed due to new COVID-19 restrictions; that we will be installing a new member next week; and the McGibbon family is dealing with a serious health diagnosis. Finally, Tabb 'rang the bell' as he spent the past weekend with son Ryan playing golf at Pebble Beach & Poppy Hills.
No, he is not asleep. Kevin Haarberg read to us from the Wall Street Journal's - 'Seven Rules of Zoom Meeting Etiquette from the Pros' which are: (1) Don't be Late; (2) Turn on the Camera; (3) Sit Still; (4) No Eating; (5) Get Good at Interrupting; (6) Close the Office Door; and (7) Don't Multitask. To read the article go to: https://www.wsj.com/articles/seven-rules-of-zoom-meeting-etiquette-from-the-pros-11594551601?mod=searchresults&page=1&pos=1
Jesse Salinas, Yolo County Assessor, Clerk-Recorder and Registrar of Voters was our guest speaker today. Jesse provided us with an overview of his office's work but concentrated on their efforts to implement the mandate to All Vote by Mail system this November.
Club Assists in Gift of Masks
Kendra Martin of Dignity Health in Woodland accepts the gift from Shengie (Andy) Sun.
President-elect Dan Stroski reports the Rotary Club of Woodland has assisted in the donation of 1,000 brand new face masks to Dignity Health of Woodland to help protect first responders from the Covid 19 virus.
While Rotary International's philanthropy is well known, the circumstances of this gift were unusual. The masks were purchased and donated by a Chinese couple from Beijing whose son, Shengie (Andy) Sun, is currently attending Woodland Christian High School. When Mr. & Mrs. Sun became aware Covid 19 had reached Woodland, they offered to purchase and ship 1,000 masks as a donation. This act of kindness and generosity was not only to help protect their son, but the community in which he lives as well.
When Dan, who is Andy's host father, received word of the generous offer he consulted the family and everyone decided an international gift from folks in China to folks here in Woodland was a good idea. With this gift, it was hoped to show that, despite the vast distance between our two communities and their differing governing styles, we all are in this together. A simple act of kindness goes a long way.
It is hoped the masks will be distributed throughout Yolo County and given to those agencies most in need.
View related Daily Democrat article on page B3 in the July 18, 2020 edition: http://woodlanddailydemocrat.ca.newsmemory.com/?publink=114046963

July 7th Meeting
Tabb Randolph Takes the Reins -
President 2020-21

It may have been a virtual meeting, but Tabb Randolph really did take the reins as 2020-21 Club President today. Approximately 30 people 'zoomed' in to help Tabb get started. He started by offering an inspirational comment by Will Rogers. Tabb also layed out the 2020-21 version of the Club's organizational chart.
President Tabb introduced Rotary's theme for 2020-21 - Rotary Opens Opportunities as selected by 2020-21 Rotary International President Holger Knaack (left). We also heard about Mark Roberts, Governor 2020-21 of Rotary District 5160 who will be visiting us in October.
Chuck's Corner
Words of wisdom from our own
Chuck Maltese
7/27/20 - It's time for another article and I have been thinking about the top issues facing Americans today:
** Should we open schools in the Fall (some places that means August)? There must be a compromise available. Why not gradually open the schools and monitor the health of the kids and teachers. How about, for social distancing purposes, divide the grades at the school and have half stay at home for part of the week and then switch schedule. Kids need social interaction and direct learning! Our school teachers and administration are smart enough to figure it out if they want.
** All mail-in ballots – no voting polls. I would support this approach if they can convince me that they have "cleansed" the voting records. Correct addresses, no dead voters and only citizens. I have voted by mail for several years and find it convenient. I take my ballot to the County Building and drop it off.
** How many Presidential Debates this Fall? Keeping politics out of it I think that the 3 scheduled are not enough. If you think of all the topics that should be addressed and if you believe that the candidates should have adequate time to respond then you need more than 3 debates. The format should be different—no "gotcha" questions and the candidates must be required to answer the question asked of them. Microphones should be turned off when the speaker goes past time limit. Each candidate should be allowed to ask the other one question at each debate.
** Wearing of masks during the virus. I have no problem wearing a mask while in public. I don't believe citizens have the right to not wear one when required. Signs with "no shoes no service" have not been challenged for decades.
** Here is one I bet you haven't thought about? When we have the vaccine for the virus what are we going to do with the folks who don't believe in vaccinating their children?
How about a few smiles:
+ Went to a gender reveal party—I was the only one there naked
+ I'm on two diets now—I wasn't getting nearly enough food with just one
+ So apparently RSVP'ing back to a wedding invitation "maybe next time" isn't the correct response.
+ Question: If you boil a funny bone, will it become a laughing stock?
7/22/20 - THINGS THAT HURT MY HEAD

* Drug commercials on TV. Who cares about all this stuff---after affects are enough to make you very hesitant. I wonder if the drug companies get tax write offs for the cost of them.
* Defund the police—real good idea if you live in your parent's basement
* Eliminate traffic cops--- another good idea from the snowflakes and those with points on their driving record
* Remove the southern wall---this will help keep the virus & drugs out of US
* No school cops---can't wait to see who the Principal calls when they find someone selling drugs on campus
* Sending social & mental health workers on certain 911 calls instead of police.
Wait until they get a domestic violence call. NOTE: In Eugene & Springfield Oregon they have had a version of this for many years. Police still involved.
* Newspapers not publishing photos, composites or sketches of people who have been arrested. I will let you decide their reasoning.
* Newspapers not going to use the word 'looters' anymore—too racist. How about they call it revolutionary redistribution of corporate assets?
* 50 hand sanitizers now on the FDA "do not use" list QUESTION: how long before we see TV ads from law firms recruiting for a class action?
7/14/20 - A local city council recently announced they are making a few adjustments to the city's 'Traffic Calming' policy. Traffic Calming – what the heck is that? So, I checked into it and here is what I found out. Traffic enforcement is now handled by trained police officers in the art of "traffic calming techniques ." Traffic stops will now be called an intervention. Other techniques to be used include: painted bicycle lanes & stripes down the middle of the street, public education, additional speed limit signs and radar trailers. The "snowflakes" will like this approach. I support the old approach: no tolerance zones, strict enforcement of unsafe actions and lots of traffic stops even if a ticket is not given. This is a better form of education than posters, brochures and presentations.
How about a few of my other observations:
+ My wife came into the family room and asked "what's on TV? I said "dust".
+ I'm not sure if I washed the spider down the drain in my shower or if he took one look at me naked and leapt in willingly.
+ Doctor said that I need to spend at least 1 hour a day on the threadmill. I said OK I can take my nap anywhere.
+ Also stopped in front of the store when leaving--lucky day! I found a hat full of money--all of sudden some guy with a guitar started chasing me.
+ The longer we are in quarantine the more I think Jack Nicholson from the "Shining" did a pretty good job of holding it together.
+ Stepped on my scale this morning and it said: "one person at a time".
+ Latest sign that you have the virus is purple toes. After eating at home for 3 months, who can see their toes?!
7/7/20 - I overheard a comment today at our weekly ZOOM Rotary meeting that got me to thinking about why the young folks don't seem to want to follow the Covid 19 guidelines even if it affects their grandparents. Other than they believe that they are "bullet proof" there seems to be other reasons.
* Today there is a lack of sense about the importance of being a family. Prior to the virus, families were too busy to even have dinner together. Everyone was off in their own direction.
* The importance of history is not taught in the schools anymore. The kids have minimal understanding about our history and its significance in how our society operates. Old people represent history. Some cultures revere old folks. Not found in the US. I wonder what percentage of grandchildren don't know what their grandparents did for a living. I bet it is high.
Just some thoughts. Now for a couple of smiles:
+ I get most of my exercise these days by shaking my head in disbelief.
+ Played golf yesterday morning--when I left I had a smile on my face--looked back and so did my wife.
+ I never thought that the comment "I wouldn't touch him/here with a 6ft. pole" would become the national policy.
+ Doing Crunches twice a day now. Captain in the morning and Nestle in the afternoon.
+ During the lock down I started to think about Osama Bin Laden. He was stuck with 3 wives for five years. Maybe he called the Navy Seals.
+ I'm not sure if I washed the spider down the drain in my shower or if he took one look at me naked and leapt in willingly.
+ Returned home from grocery shopping--masks off--wrong wife.
+ SPAM was made in 1937. With the quarantine in effect, more meals prepared at home. SPAM has to make a second batch.
Rotary Farm Tour
Kris & Kathy Kristensen, along with Matthew & Heather Kristensen (both teachers) and their kids Lars & Elska, enjoyed a tour of SB Voelz Farms near Arbuckle earlier this month, courtesy of Blair Voelz, his wife Janet and their son Eli. They gave an up close education in growing olives, wine grapes and rice right in the fields. The farm has been in Jan's family for six generations and she shared its history with old photos and maps. The day was topped by a great BBQ lunch. This tour was offered by the Voelz family at our Club's 2020 Dinner Auction.
Message from Club President 2020-21
Tabb Randolph
Fellow Rotarians,
THANK YOU for the opportunity to lead our Club over the next 12 months. We live in unprecedented times, unlike any other in our 94-year history! Can you believe the Woodland Rotary Club has been in existence since 1926! Rotary is an amazing organization that reaches out to all corners of the world, with no limitations on race, color, ethnicity, gender – Rotary is inclusive, not exclusive!!
I have been a member of the Club for nearly 35 years. Yes, at one time I WAS the kids table, but those days are in the rearview mirror now!! I was brought into the Club by late Rotarian Bob Moeller, who passed away last year in a tragic auto accident. Bob was well known in the club for not being able to pronounce member names when he was the fine master – we had a lot of laughs at Bob's expense! I am forever grateful to Bob who saw this young kid trying to get established in the business world, he took a chance inviting me to a Woodland Rotary meeting, at the Bowling Alley in those days, and has forever changed my life! I decided to join Rotary because of the opportunities it offered me personally, to meet like business owners in the community, get involved in community service projects, and finally, to have an impact globally with programs such as Polio Plus! Over the years I have been approached to consider taking on this task, and my typical response was always, "I'll do it the year AFTER Tom Schwarzgruber"! Well, Tom has won, I have relented, and my time has come! I remember when Peter Holmes came to my door that one wintery evening and asked me to come with him – that was nearly 2 years ago, and I thought – 2 years is a long time into the future……Well, here we are today…..WE GOT THIS!
A little about myself, I have been married to my wife Nancy for 33 years. We have two grown children, son Ryan (27) works in sales for Cisco Air Systems, Inc out of Sacramento. Our daughter Paige (22) is in her final year at Penn State University majoring in Business and Marketing. Ironically, Paige has done her entire college education via ZOOM! I have spent my working career, 41 years, in the insurance industry with our company, Wraith, Scarlett & Randolph Insurance Services, Inc.
It appears we will be meeting via ZOOM for the foreseeable future. I would like to say that we will be back meeting in person at the Hotel Woodland in the coming weeks – but evidently, we are still a long way from this happening. Our current Club membership is around 63 members – we are only averaging 28-30 participants each week on our ZOOM calls. I would really like to see this number increase. We will be reaching out over the coming weeks to members who have not been participating in our ZOOM calls to see what we can do to get you engaged – we miss seeing you and would really love to have you join us once again.
If you have made it to the end of this message, I have one simple request, PLEASE, PLEASE, PLEASE, reach out to me with any questions, concerns, suggestions you might have. I will be reaching out to members myself seeking advice and help in making our ZOOM calls a little more interactive – I do not want to be the lone voice; I want to see the membership be engaged as well.
Yours in Rotary,
Tabb Randolph
President 2020-21