Announcements

DISTRICT ANNUAL INSTALLATION

& AWARDS DINNER

Saturday, July 11, 2015

Woodland Community Center

5-9pm

Evening of fun & fellowship. Governor Pam has some great awards to distribute. Cliff Dochterman will install all new Club presidents. Casual dress. $40 per person until July 1; $50 after July 1.

Click here for more information & registration.




WOODLAND COMMUNITY HARVEST

Service Opportunity Benefitting Yolo Food Bank

Volunteers needed to pick fruit & veggies. In 2014 WCH donated over 30,000lbs of fruits and vegetables to local food banks (over 100,000lbs since 2010 inception) . WCH is a non-profit organization (Tax ID: 47-2585519). During peak season of citrus, December-late March, harvest 2-3 times per week; usually twice on weekday mornings and once on the weekend mornings; about 2-3 hours per session. Also harvest various times during summer. All local area locations. Great outdoor activity which can involve family helpers.

Interested Rotarians are asked to submit email address to Dexter Quiggle (Luna Vista Rotary) at quiggs@sbcglobal.net to receive emailed notification of upcoming harvests. Questions? Contact Dexter @ 916 769-7193 or Kris Kristensen.




Help us make this the 'go to place' for all your Rotary info. Send comments or suggestions to Kris Kristensen, 530 662 4827, or Gary Wegener, 530 666 4098



Rotary Club of Woodland
Local and International Service is our goal...
The Rotary Club of Woodland is a service organization represented by some of the most influential and respected leaders of our community. Our goal and reason for being is to improve the lives of those in our community and the world – and have a little fun and fellowship along the way.
Club Members are a part of a worldwide organization interested in world peace, understanding and most notably leading the effort to eliminate polio from the planet. The "End Polio Now" effort of Rotary has eliminated Polio from all but 3 countries and all 3,000 clubs in the world are committed and working to end Polio in the next few years – we are "This Close"!
Locally our Club sponsors leadership camps and provides scholarships to local students, provides a free BBQ Lunch to seniors each year, supports community projects and promotes community awareness and education for our Members through interesting and informational programs each week.
Clyde Brooker
President 2014-2015
Together we can...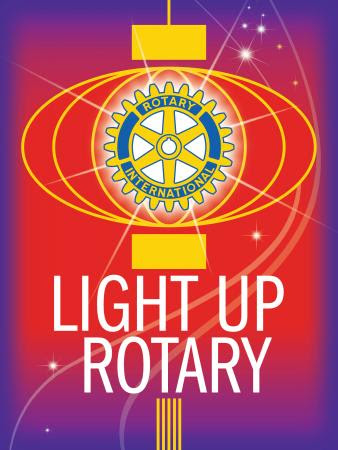 DEMOTED!
President Clyde was officially demoted from his position at the Club's Demotion held at the Yolo Fliers Club on June 30th. Don't Clyde and Krim look sad at the occasion???
Immediate Past President Les Engelmann presided over the evening.
Yolo Courthouse Tours
Courthouse Tour - About a dozen Club members took a private tour on June 19th of the new Yolo Courthouse currently under construction on Main Street between 5th & 6th Streets downtown. This was one of two tours arranged for us by Yolo Superior Court Executive Officer Shawn Landry who led this tour. The $183 million facility is 163,000sf and will house all of the courts 14 departments and offices. It is scheduled to open later this summer.
Scenes from the new lobby
The Court Office booths in the lobby. Two booths will be available in front of the building as well.
Yes, you will have to 'take a number' to see a clerk.
The jury room off the lobby.
One of the fourteen courtrooms. This is the arraignment courtroom off the lobby.
Views from the 5th floor; looking across Main Street at Freeman Park.
View from 5th floor looking west toward downtown Woodland.
The prisoner's detention area in the basement.
The basement area where the judges will park their vehicles.
Senior BBQ - May 5th
Our Club held its annual Senior Citizens Barbeque luncheon Tuesday, May 5, 2015 at Rotary Park in the Yolo County Fairgrounds.
An excited crew ready to start serving.
A good turnout. Coordinator Aniek Ramsay estimated 450 seniors were served.
Happy customers...
A tired crew.
2015-16 Club Officers Elected
At its Dec 9th meeting, the Club voted to approve new Club officers for the 2015-16 year beginning July 1, 2015. Originally nominated the previous meeting by the Club's Past Presidents, the new officers for 2015-16 will be:
Kris Kristensen, President
Gary Wegener, President-elect
Clyde Brooker, Immediate Past President
Alan Flory, Secretary
Tony Delevati, Treasurer
Mark Werum, Sergeant-at-Arms
Jenna Green, Director, 2014-16
Dick Hoppin, Director, 2014-16
Tom LaBrie, Director, 2014-16
Christy Hayes, Director, 2015-17
Shaun Seyk, Director, 2015-17
George Burger, Director, 2015-17
At the Start
At the Start - Club Historian Steve Venables shares copies of the April 30, 1926 Woodland Democrat highlighting the article 'Seventeen Sign to be Rotary Club Members', which reported the names of the first officers and members of the Club to sign the charter roll the night before.The list includes some key names in Woodland history (i.e. Blevins, Leake, Payne, Traynham and others.) It's how we got started. Thank you Steve!
Rotary Shirts Available
Want a Rotary polo shirt? - Richard O'Malley and his wife Cathy, are offering polo shirts embroidered with the Woodland Rotary logo. Two types of shirts are available: (1) Port Authoritymodel; 65% polyester & 35% cotton; 35 colors to chose from; $20 each includes tax ($2 extra for upsizes above XL); and (2) Nike Golf model; 100% polyester; 11 colors to chose from; $60 each includes tax ($2 extra for upsizes above XL). Customer's shirts can also be embroidered for $10 each. Complete the order form; make check payable to 'Embroidery by Cathy' & get both to Richard or Cathy.
Click to View Rotary International News
Do You Like Us?
2014-2015
Clyde Brooker- President, Rotary Club of Woodland
Kris Kristensen- President-Elect
Secretary-Alan Flory
Treasurer-Tony Delevati
Pam Gray- District Governor, District 5160
Gary C.K. Huang - President, Rotary International
Rotary International Convention
SÃO PAULO, BRAZIL | JUNE 6-9, 2015
'The Rotary Club of Woodland is a service organization represented by some of the most influential and respected leaders of our community. Our goal and reason for being is to improve the lives of those in our community and the world – and have a little fun and fellowship along the way.'