Announcements

2015 DINNER/

AUCTION:

Saturday, February 21, 2015; Holy Rosary Community Center.




Help us make this the 'go to place' for all your Rotary info. Send comments or suggestions to Kris Kristensen, 530 662 4827, or Gary Wegener, 530 666 4098



Rotary Club of Woodland
Local and International Service is our goal...
The Rotary Club of Woodland is a service organization represented by some of the most influential and respected leaders of our community. Our goal and reason for being is to improve the lives of those in our community and the world – and have a little fun and fellowship along the way.
Club Members are a part of a worldwide organization interested in world peace, understanding and most notably leading the effort to eliminate polio from the planet. The "End Polio Now" effort of Rotary has eliminated Polio from all but 3 countries and all 3,000 clubs in the world are committed and working to end Polio in the next few years – we are "This Close"!
Locally our Club sponsors leadership camps and provides scholarships to local students, provides a free BBQ Lunch to seniors each year, supports community projects and promotes community awareness and education for our Members through interesting and informational programs each week.
Clyde Brooker
President 2014-2015
Together we can...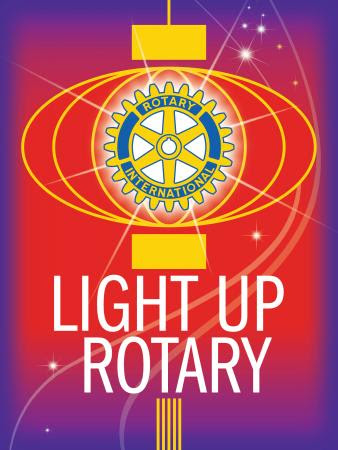 October 28, 2014 Meeting Hightlights
SITES RESERVOIR PROGRAM - Fritz Durst was our speaker at today's meeting giving us a program about the proposed Sites Reservoir Project which is part of the California State Water Bond (Proposition 1) on the November 4th ballot. Fritz was introduced by Roger Dorris.
FOREIGN EXCHANGE STUDENTS PROGRAM - Edith Graham (left), with the American Institute for Foreign Study (AIFS), along with a student from Germany, joined us today at the request of Christian Sherrill. Edith talked about her work in placing foreign students with local host families.
RECOGNITION - Dan Stroski's Recognition presentation today highlighted Halloween costume suggestions for various members.
MORE SIGHTS SEEN TODAY!
RAFFLE - Jim Nolan drew a free lunch today.
Nicaragua Project Leadership Needed
NICARAGUA PROJECT APPEAL - PDG Karl Diekman describing a project in support of Woodland Clinic doctors, whereby teams will travel to Nicaragua assisting with the treatment of cervical cancer patients there. Karl is looking for a Woodland Rotary Club member to take the lead to build a committee of Club members, expand support throughout District 5160, and spearhead a grant funding effort for the project. All of this is in support of our Woodland care providers. See Karl for details. Please consider stepping up.
MS/PARKINSON'S TEAM WALK
MS/Parkinson's Team Walkers - Laurie Ruiz, Clyde & Krim Brooker and Dona Mast completed the 5k (3 miles) walk at the Fairgrounds on Oct 11th honoring Peter Faye and raising funds for research.
2014 Scholarship Winner Thanks
Woodland Rotary
Matthew Clavelli, 2014 Woodland High School Valedictorian with Scholarship Chair Becky Martin and President Clyde Brooker at the Club's August 5th meeting. Matthew thanked the Club for the scholarship he received from us. He will attend UC Berkeley this Fall.
At the Start
At the Start - Club Historian Steve Venables shares copies of the April 30, 1926 Woodland Democrat highlighting the article 'Seventeen Sign to be Rotary Club Members', which reported the names of the first officers and members of the Club to sign the charter roll the night before.The list includes some key names in Woodland history (i.e. Blevins, Leake, Payne, Traynham and others.) It's how we got started. Thank you Steve!
Rotary Shirts Available
Want a Rotary polo shirt? - Richard O'Malley and his wife Cathy, are offering polo shirts embroidered with the Woodland Rotary logo. Two types of shirts are available: (1) Port Authoritymodel; 65% polyester & 35% cotton; 35 colors to chose from; $20 each includes tax ($2 extra for upsizes above XL); and (2) Nike Golf model; 100% polyester; 11 colors to chose from; $60 each includes tax ($2 extra for upsizes above XL). Customer's shirts can also be embroidered for $10 each. Complete the order form; make check payable to 'Embroidery by Cathy' & get both to Richard or Cathy.
Do You Like Us?
2014-2015
Clyde Brooker- President, Rotary Club of Woodland
Kris Kristensen- President-Elect
Secretary-Alan Flory
Treasurer-Tony Delevati
Pam Gray- District Governor, District 5160
Gary C.K. Huang - President, Rotary International
District 5160 Conference in Reno Oct 31- Nov 2, 2014
Rotary International Convention
SÃO PAULO, BRAZIL | JUNE 6-9, 2015
'The Rotary Club of Woodland is a service organization represented by some of the most influential and respected leaders of our community. Our goal and reason for being is to improve the lives of those in our community and the world – and have a little fun and fellowship along the way.'