Announcements

CLUB SOCIAL

Thursday,

May 21, 2015

5:30pm




MARIA'S CANTINA

306 6th St. Woodland

No host cocktails

Club provides appetizers

Guests, prospective members welcome




District Motorcycle ride

around Lake Berryessa

Saturday, May 30th

and after-ride party at Plainfield Station

2:30-5pm

Click on the links above for more information.

Call Gary Wegener (666 4098) if you have any questions.

Have fun, and help end Polio.




Help us make this the 'go to place' for all your Rotary info. Send comments or suggestions to Kris Kristensen, 530 662 4827, or Gary Wegener, 530 666 4098



Rotary Club of Woodland
Local and International Service is our goal...
The Rotary Club of Woodland is a service organization represented by some of the most influential and respected leaders of our community. Our goal and reason for being is to improve the lives of those in our community and the world – and have a little fun and fellowship along the way.
Club Members are a part of a worldwide organization interested in world peace, understanding and most notably leading the effort to eliminate polio from the planet. The "End Polio Now" effort of Rotary has eliminated Polio from all but 3 countries and all 3,000 clubs in the world are committed and working to end Polio in the next few years – we are "This Close"!
Locally our Club sponsors leadership camps and provides scholarships to local students, provides a free BBQ Lunch to seniors each year, supports community projects and promotes community awareness and education for our Members through interesting and informational programs each week.
Clyde Brooker
President 2014-2015
Together we can...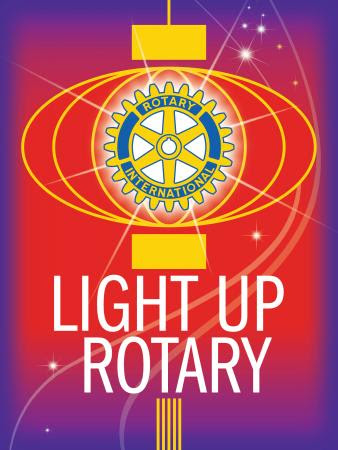 May 19th Meeting Highlights
NEIGHBORHOOD COURT PROGRAM - Yolo County District Attorney Jeff Reisig was our guest speaker today, giving us a program on the office's Neighborhood Court Program which it hopes to implement in Woodland later this year. Dan Stroski arranged for and introduced this program. Past President Bob Nakken led our meeting today.
VISITORS AND GUESTS TODAY - Don McNary's daughter Jane, a prospective member, was his guest today. Chico/Durham Rotarian JR Gallagher and Sunrise Rotarian Phil Marler also joined us. John Ehrk with the Yolo County DA's office was also attending.
Tom LaBrie rang the bell twice today for his May 1st birthday (1943; Little Falls MN), and for his 50th Anniversary to Kay coming up on May 28th.
Seen and heard from today.
RAFFLE - With the pot at $682 and 9 cards remaining, Mike Chandler drew a free lunch.
Senior BBQ - May 5th
Our Club held its annual Senior Citizens Barbeque luncheon Tuesday, May 5, 2015 at Rotary Park in the Yolo County Fairgrounds.
An excited crew ready to start serving.
A good turnout. Coordinator Aniek Ramsay estimated 450 seniors were served.
Happy customers...
A tired crew.
Gibson House Mayfair - May 3rd
The Club held another successful BBQ at the Gibson Mayfair. The Club raised $1641 for the Gibson House Museum.
2015 Dinner Auction - A Great Evening!
More pictures below...
SPECIAL THANKS
Our Dinner Auction would not have been possible without the support of those listed below:
Aniek Ramsay - Dinner tickets, posters, check-in and indispensable advisor
Linda Konietzko - Decorations, Lucky Draw Raffle and indispensable advisor
Scott Johnston - Oral Auction Items
Gary Wegener - Silent Auction and Lucky Draw Raffle
Mark Ullrich - Sponsorships
Steve Venables - Travel Arrangement Guru & Dream Napa Valley Trip Raffle
Rosemary O'Brien & Chuck Maltese - Program Booklet Creation & Production
Christian Sherrill - Power Point Visual Presentation
Jim Nolan - Chief Cleanup Specialist with a smile
Woodland Sunrise Rotary - Bartending and related services
Rotary Interact Club/Tim Pettit and Peter Holmes
Tony Delevati - Number Cruncher & Cashier
Kevin Haarberg - Auctioneer and Revenue Enhancement
Jim McGibbon & Kirsten Kristensen - Faye & Chandler Tributes
Plainfield Pickers/Jim Hilliard - musical entertainment before dinner
Robb Wallace/RDM Audio Visual Rentals - audio equipment and services
Kathy Amen - photography
Matchbook Wine Company/Lane & John Giguiere - wine tasting
Route 3 Wines/C. Craig Jones - wine tasting
Sudwerk - beer tasting
Henry's Bullfrog Bees/Doneice Woody - honey tasting
Black Pine Catering & Events - Farm to Fork inspired cuisine & olive oil tasting
DONORS - THANK YOU!!!
All of the items available in our Auction were provided by the generous donations of our donors.
Please click here for a complete list of our donors
More Sights from the Auction...
A Fun Night meeting Friends, Sharing Memories and Raising Money
for Woodland Community College's Marquee
2015-16 Club Officers Elected
At its Dec 9th meeting, the Club voted to approve new Club officers for the 2015-16 year beginning July 1, 2015. Originally nominated the previous meeting by the Club's Past Presidents, the new officers for 2015-16 will be:
Kris Kristensen, President
Gary Wegener, President-elect
Clyde Brooker, Immediate Past President
Alan Flory, Secretary
Tony Delevati, Treasurer
Mark Werum, Sergeant-at-Arms
Jenna Green, Director, 2014-16
Dick Hoppin, Director, 2014-16
Tom LaBrie, Director, 2014-16
Christy Hayes, Director, 2015-17
Shaun Seyk, Director, 2015-17
George Burger, Director, 2015-17
At the Start
At the Start - Club Historian Steve Venables shares copies of the April 30, 1926 Woodland Democrat highlighting the article 'Seventeen Sign to be Rotary Club Members', which reported the names of the first officers and members of the Club to sign the charter roll the night before.The list includes some key names in Woodland history (i.e. Blevins, Leake, Payne, Traynham and others.) It's how we got started. Thank you Steve!
Rotary Shirts Available
Want a Rotary polo shirt? - Richard O'Malley and his wife Cathy, are offering polo shirts embroidered with the Woodland Rotary logo. Two types of shirts are available: (1) Port Authoritymodel; 65% polyester & 35% cotton; 35 colors to chose from; $20 each includes tax ($2 extra for upsizes above XL); and (2) Nike Golf model; 100% polyester; 11 colors to chose from; $60 each includes tax ($2 extra for upsizes above XL). Customer's shirts can also be embroidered for $10 each. Complete the order form; make check payable to 'Embroidery by Cathy' & get both to Richard or Cathy.
Click to View Rotary International News
Do You Like Us?
2014-2015
Clyde Brooker- President, Rotary Club of Woodland
Kris Kristensen- President-Elect
Secretary-Alan Flory
Treasurer-Tony Delevati
Pam Gray- District Governor, District 5160
Gary C.K. Huang - President, Rotary International
Rotary International Convention
SÃO PAULO, BRAZIL | JUNE 6-9, 2015
'The Rotary Club of Woodland is a service organization represented by some of the most influential and respected leaders of our community. Our goal and reason for being is to improve the lives of those in our community and the world – and have a little fun and fellowship along the way.'